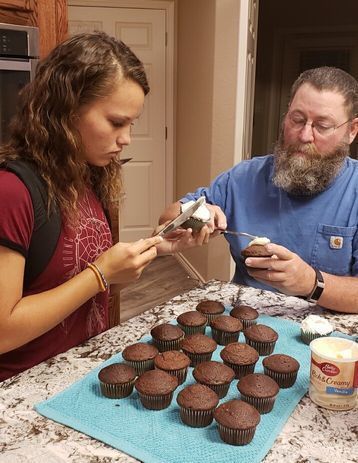 Employment Opportunities
Cherokee Home looks for qualified Christian candidates to parent boys or girls in our residential cottages.
Applicants must be faithful members of the Church of Christ, sound in the faith, able to care for and teach children of all ages, and willing to be an active citizen in a small community setting.  Most of all, applicants must have an abiding love for the Lord and a loving, compassionate heart for children in need.
We offer the following compensation package, which includes:
Salary of $ 70,000 per couple

Housing

Utilities (including cable and internet service)

Groceries

Health insurance for the family

Retirement contribution

Possible college tuition assistance

13 weeks of respite per year

Sick leave
Call Executive Director, Shawn Hull, at (325) 622-4201. 
On the Job Experience
Sometimes a family may not be sure whether working in childcare is something that would be a positive and beneficial career path. Therefore, Cherokee Home is excited to offer an on-the-job experience. This can be scheduled for any time of the year. Your experience will include in-home observation of cottage life, campus activity and the daily responsibilities of being a house parent. You will also be given the opportunity to meet with the administration for any questions you may have.  This is a great opportunity to see if this mission field is right for your family. To learn more call Shawn Hull, Executive Director, at 325-622-4201 or email chced@centex.net .
Must be married couple, with or without children; May be retired; Recommended by your local church of Christ.