Welcome to our campus!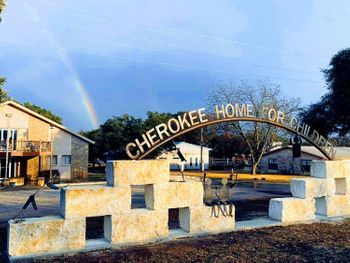 Homes for our children
Both our boys and girls live in beautiful new houses designed in a way that neither children nor staff must leave their bedrooms or homes when houseparents take time off.  This is a developing trend in childcare that Cherokee Home has been proactive in implementing.
Pantry
The pantry is stocked with many of the grocery items that houseparents and staff use daily.  
Library
Our library is set up with computers for children to use for school work.  They are able to check out books and videos as well as find a cozy place to curl up and read.
Gym
Our gym has a full basketball court for all kinds of ball games to be played.  It is also the site of Christmas parties, Ladies Day, Thanksgiving Dinner for our Senior Citizen friends, devotional and church services, and other events that require a large indoor area with heating/cooling.  Upstairs in the gym is our coffee shop where our kids enjoy hanging out with each other while sampling coffee drinks or sitting on the deck.  This is a reward system for our children with good behavior and good grades.  It provides a worthwhile goal to strive for. 
Recreation Center
Children enjoy board games, video games, pool tables, air hockey, and skeeball whenever they go to our recreation center.  A weight room is also available for the older kids.  A 25-seat movie theater allows movies to show on the big screen when kids have parties or just need a break from the cottage.
Other places on campus provide recreation such as the swimming pool, playground, tennis court, and basketball court.

Hospitality Center
Our newly renovated cottage has been transformed to provide a hospitality house for visitors to campus, family members of our children, and visiting youth and college groups who volunteer in the summers.
Pavilion
Cherokee Day, Hill Country Toy Run party, Back to School Bash, Man-Up Day, and many other events are hosted at our pavilion.  The outdoor venue has a kitchen and restrooms as well as cooking pits to serve up fun of all kinds.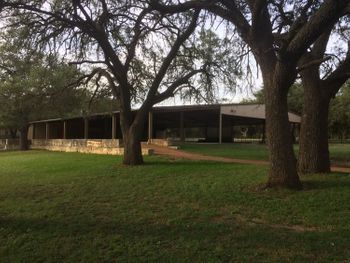 Administration Office