MAN UP on October 14, 2023!
featuring Christian comedian Bob Smiley
Every year in the Fall we have a special gathering for men called Man Up!.  This event is designed to give husbands, fathers, and their sons an opportunity to have fun, bond with other men, and get some spiritual feeding and encouragement. Our 2019 event featured Brad McCoy as the speaker, while in 2021 we were privileged to have Paul Shero and John Cannon. Check out our website gallery (click HERE) for pictures of past events!
OUR 2022 EVENT featured Scott Knudsen, a 5th generation Christian cowboy, motivational speaker, emcee, film judge, professional cowboy, brand ambassador, and rancher. Check him out here.
JOIN US IN 2023 AND ENJOY MORE!
Our speaker will be Christian comedian BOB SMILEY! From his website: "Bob has been doing standup comedy for over 20 years.  He's toured with bands such as the Newsboys, Third Day, and Mercy Me...even though his best friend, Toby Mac, tells him not to name drop.  He's an author of three kid books and a podcast for Focus on the Family under the brand series he created called "The Adventures of Average Boy".  He is also a massive hotel shampoo collector and occasionally will take out the trash when asked enough times.  In 2020, you may have seen him delivering food to you as a 4 star reviewed Uber Eats Driver.  The jokes come at you fast, but will always be 100% clean for you and your family to enjoy!"
A great BBQ lunch will be served and there will be a great silent auction of some quality "manly" items.  Check out THIS AMAZON GIFT REGISTRY and see if you would like to purchase an item to be donated to our auction!  It will be sent directly to us allowing us plenty of time for preparation.
Throughout the day there will be displays and demonstrations of skills and hobbies such as knife forging, golf swing coaching, Western jewelry making, rock etching, introduction to AutoCad, and more.  Some displays might include fun contests with prizes.  The event will begin at 10 a.m. and end around 4 p.m.
RSVP by October 2 to get a chance to win a great door prize (TBA)!  You must be present to win. RSVP by calling the number below, email chcdd@centex.net, or online by going HERE. 
For questions you might have, please write us chcdd@centex.net, or call 325-622-4201.  Check out the MAN UP video at the top!
Ladies' Day 2024 -- February 17!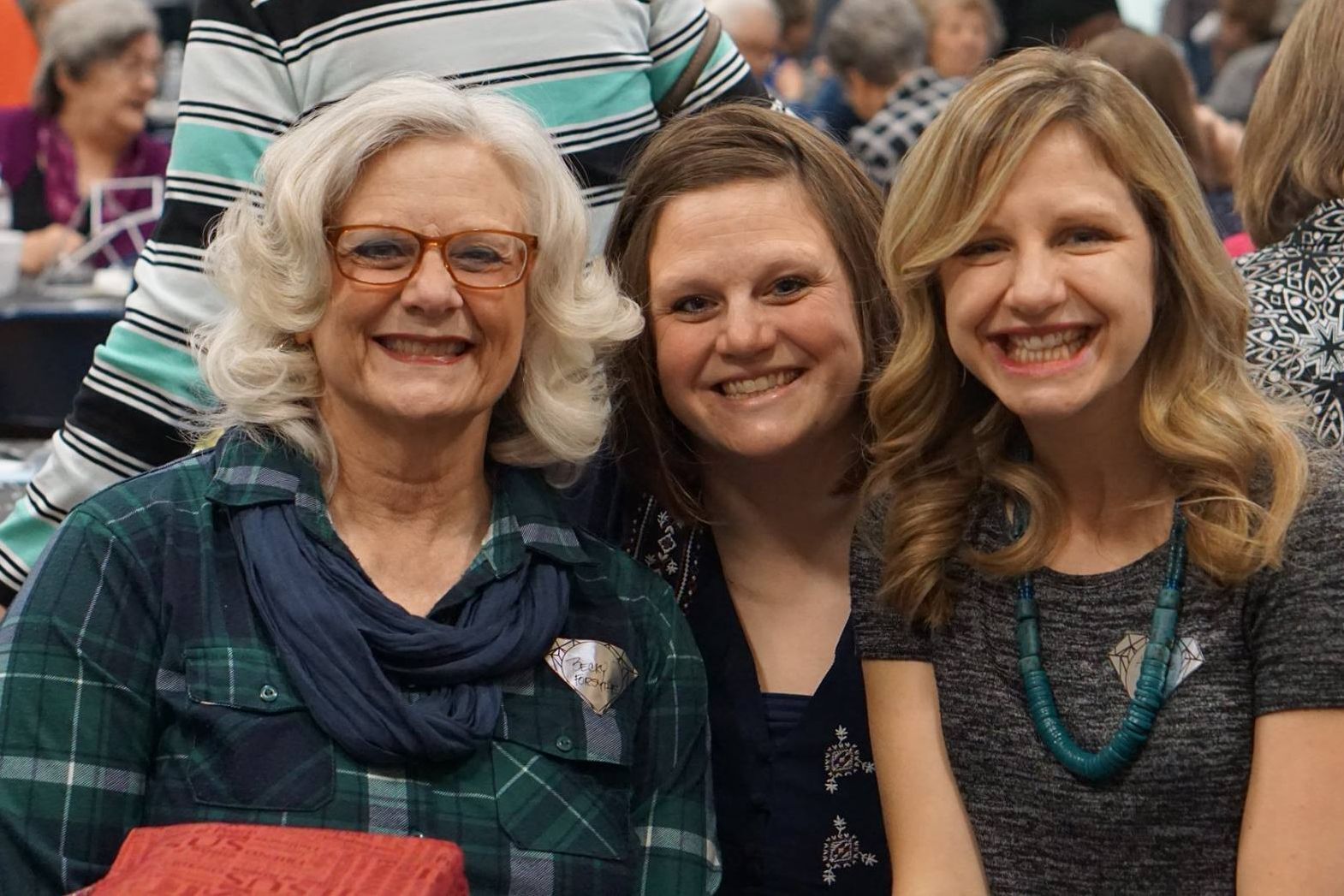 Our annual Ladies' Day is held in February.  We begin around 10:00 a.m. with a lite fare breakfast followed by singing, a special speaker, games, lunch, and great fellowship.  Each year we like to have our staff and girls in care involved so that you may get to know us better.  Our day usually wraps up around 3:00 p.m.  All are invited to participate.  There is no cost for the day.  It is our goal that you will see our work, meet our staff and girls, and choose to be a part of our work by becoming a prayer warrior and an ambassador for the family at CHC.  RSVPs are appreciated so that we may be adequately prepared.
Our 2023 speaker was Janet Marks, author of "Three Little Decisions".  Learn about her HERE and by going to her Facebook page HERE.  Stay tuned for announcements concerning our 2024 event and speaker!
PLEASE RSVP BY FEBRUARY 13 by calling 325-622-4201, or emailing chc@centex.net.
CHEROKEE DAY 2024 - MAY 4!
Cherokee Day is our most important day of the year.  We set aside the first Saturday in May as a special Open House and Food Drive to fill our pantry and collect funds for needed grocery items.  It also serves as a wonderful day of fellowship for current and past donors, visitors, and returning staff and residents.
Congregations, businesses, and individuals bring donations in-kind and cash donations to provide the needed grocery items for the following 12 months.  While on campus we have a wonderful BBQ lunch together, a short program, and plenty of time for tours of our campus and chances to meet our children and staff.
Perhaps your congregation could designate a "Cherokee Day Sunday" and take a special collection and/or have members fill your church foyer with groceries.  If you would like for your congregation to focus on a few items to collect, please contact us for a list.
Please begin planning how you will impact His children and mark your calendars for SATURDAY, MAY 4, 2024!
PLEASE VIEW THE CHEROKEE DAY VIDEO FOR MORE!