OUR PROGRAMS AND SERVICES
(Click HERE for Application for Admission)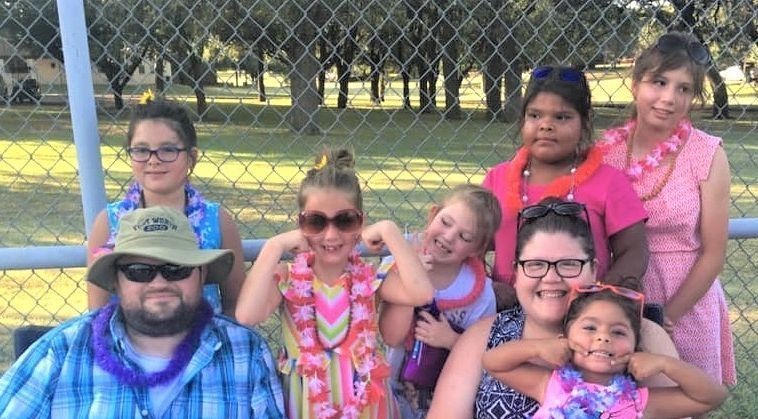 Cherokee Home for Children is a basic to moderate level of care facility. We provide a multitude of services for children in our care who come to us through different avenues such as private placements, Juvenile Probation, and Children's Protective Services. It is our hope to achieve our mission with each individual child in our care.
During your child's stay with Cherokee Home, he/she will live in a family home setting with other children who are also in need. The cottage home will provide all the necessities that a child needs for daily living. The structured environment provides the opportunity for children to learn responsibility, life skills, recreation, proper entertainment, and most of all spiritual health.
Statistically, children who come into care are 14-18 months behind academically for one reason or another, and Cherokee Home assures that each child receives the necessary help needed to be successful in the classroom. Our children attend school at Cherokee ISD and are encouraged to participate in extracurricular activities (UIL, 4-H, sports, art) that support their academics. The small classroom sizes (between 8-12 children) allow for the teachers to give more specific, guided, one-on-one instruction and support. We provide regular tutoring on campus for those who may need extra help and we monitor grades and attendance daily. Cherokee Home has worked hard to establish a solid relationship with the Cherokee ISD staff and administration that allows us to work together for the betterment of the children.
If placed with us here at Cherokee, it does not mean that you lose the parental rights of your child. We would encourage a joint effort in making the best decisions for their benefit. You certainly will not lose any involvement in your child's life and will have the capability to withdraw your child at any time. However, we encourage a placement of at least one school year for our efforts to provide the needed services for you and your child. During this time, we would hope for continued joint communication and visitation throughout the year so that you will be aware of your child's achievements and progression. Your child's length of stay at Cherokee Home allows for the maximum benefit of our services until graduation from high school or family reunification.
If you feel that Cherokee Home for Children can help you and your family, click the link below, fill out the application, and submit it. You may also print the form, fill it out by hand and mail it to:
Cherokee Home for Children
Attention: Social Services
P.O. Box 295
Cherokee, TX 76832
If there are any questions regarding the placement of your child at CHC or assistance needed with the application, you can contact Keri Davis, Social Services Coordinator, at 325-622-4201 or by email at chcsa@centex.net.