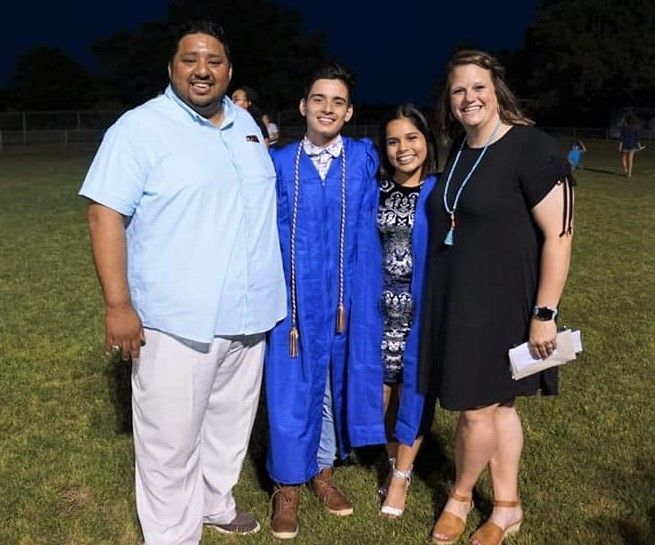 Cherokee Home Transitional Living
The Goal
To provide services to our young adults that are dedicated to making them successful and as independent as possible through proper support, guidance, and instruction in order to make a successful transition to independent living and adjust to college or the workforce.
In order to best serve youth transitioning into adulthood, Cherokee Home may collaborate with other services in the community to maximize resources. Services include discharge planning, case management, counseling, crisis intervention services, independent living training, and financial assistance.
Those accepted into the program must be willing to work hard toward goals and accomplishments that will improve their ability to become independent.
Eligibility Criteria
The primary group eligible for Cherokee Home Transitional Living are youth in care who will not have support upon graduation from Cherokee ISD.
·        Not having support is defined as having a parent (s) or guardian (s) who is unwilling/unable to provide housing and/or unwilling/unable to provide basic needs until the young adult is able to start a secondary education or approved workforce plan after graduation.
·        For this group, the targeted time period for CHTL is the summer prior to their secondary education or approved workforce plan after graduating from Cherokee High School.
Targeted LIVING SKILLS and Benefits
Home Management
Develop the skills needed to organize, identify significant components to maintain a home and live independently. Residents will be responsible for maintaining their rooms and bathroom as expected by CHC policies.
Meal Preparation/Clean-up
Ability to cook multi-step meals independently, clean up after a meal, adjust recipes for the number of people being served, and how to utilize appropriate table manners. Residents will be expected to contribute in some form or fashion to at least 3 meals a week. Residents will have the freedom to prepare meals for themselves at any time during the day. If items are needed from the pantry, residents will be able to obtain the items from the pantry as needed.
Transportation
While they are provided transportation to and from school, shopping, required outside appointments, and weekend social activities, they must obtain the ability to become more independent in the knowledge of necessary vehicle maintenance and the ability to complete minor vehicle maintenance.
Mobility skills may include: obtaining a driver's permit or license, reading a city/state map or using GPS, utilizing a variety of transportation (i.e. taxi, bus, train), identifying locations of needed services, and how to locate businesses in the community or online.
In some cases, a vehicle may be provided for use until a designated time decided by the owner of the vehicle. Insurance for the driver and vehicle will have to be established prior to use and maintained in part or whole by the resident.
Financial Management
Obtain the skills necessary for budgeting, paying bills, online banking, controlling impulse spending, basic consumer awareness, check writing, and how to obtain money orders. A bank account may be established with a local bank.
Health Management/Maintenance
Instruction in medication management (filling a prescription), drug and alcohol awareness, sexual awareness/ education, the familiarity of their own medical history (including allergies, names of doctors, insurance, medications, etc.), basic health care when ill or injured, how to maintain health documents, and the benefits of regular exercise. Residents will also be taught to identify appropriate attire for different occasions and to pay attention to personal cleanliness/hygiene/laundry.
Safety/Emergency Skills
Ability to identify an emergency, who to call, fire safety awareness, and methods on how to secure their home, internet safety, and how to prepare for natural disasters.
Shopping
Ability to determine the amount of change received after a transaction, how to create a shopping list, use of coupons, and how to differentiate between a sale price and regular price. Residents will also learn how to fill out an apartment/rental application, cost of living, renters insurance, etc.
Nutrition and Exercise
Ability to identify healthy food choices, plan and shop for a weekly menu. Also, identify programs, resources, and alternatives for physical education and activity.
Job Skills
Ability, knowledge, and experience of job application and interview process. Ability to calculate wages and understand paycheck deductions, W2's, and taxes. Residents will be provided opportunities for off-campus employment as well as on-campus employment.