Kandis Dobbs - Office Receptionist and Librarian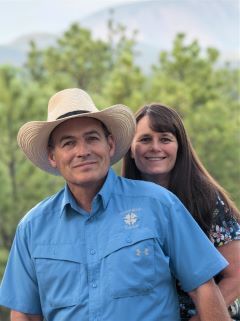 As the office receptionist, Kandis Dobbs is the first face you see when you walk in the door at Cherokee Home for Children. She also serves as the librarian where she is able to share her passion for reading and learning with the children. Kandis began working at CHC  in August of 2020, however, she and her husband, Wayland, have been involved in various aspects of Cherokee Home since they moved to Cherokee in 1984. They have served as sponsors, respite houseparents, and foster parents.
The Dobbs have also volunteered by hosting and serving as sponsors for youth retreats, teaching Bible classes and Bible Bowl, facilitating team building activities, helping organize a clothing room, and assisting with Cherokee Day. Kandis and Wayland have a heart for children and a desire to serve in ministry. They have also used their talents and abilities to minister to youth by serving on the permanent staff at Camp Blue Haven for 13 years. 
They have three grown children and five grandchildren; Trey and Kim Dobbs and Faith, Natasia and Jacob Peterson and Alexander and Aya, and Kasey and Vance Lucero and Kaden and Shaylee.