Janice Hull - Public Relations Officer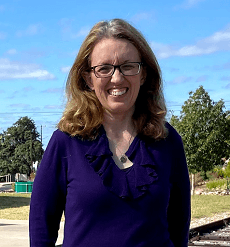 Janice Hull- Public Relations Officer
Janice Hull moved to Cherokee, TX  from Indianapolis, IN in 2012 with her husband, Shawn, who is our current Executive Director, and their children, Courtney and Clayton.  Janice devoted the first 10 years of her time here focused on her duties as a mom and wife while also becoming heavily involved in serving the community, church and Cherokee Home on a volunteer basis.  
Shawn and Janice met at Harding University where they were both pursuing degrees in Education.  Janice graduated in 1992 with a Bachelor's degree in education and has over 15 years experience teaching on the elementary level.  
Janice's gift for hospitality and passion for the mission of Cherokee Home for Children make her a perfect fit as our public relations officer. Her duties include promoting the children's home through social media, connecting with and thanking donors, coordinating volunteers, and communicating with churches about our needs and activities.  
One of the biggest impacts Janice has felt from her time at Cherokee Home has come from having a front row seat to generosity.  She says, "It is so inspiring to see how others seek out ways to bless the kids and staff and to support the work that's being done at Cherokee Home for Children."  Proverbs 11:25 says, "A generous person will prosper; whoever refreshes others will be refreshed." It is Janice's greatest desire to live, serve, and love like Jesus.  She is thankful for the chance to generously pour the love of Christ into children in need and to communicate the opportunity for others to do the same by becoming involved with Cherokee Home for Children.