Trey and Melanie Callihan - Cottage 5 Houseparents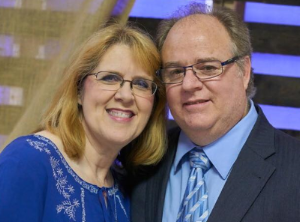 Trey and Melanie Callihan came to Cherokee in February, 2016 from Atlanta, Georgia. They have three grown sons and three grandchildren. It was coming home for Trey, who is a native Texan.
Trey served as a deacon and Bible class teacher for the youth as well as serving in the military and as a Master Police Officer and detective. Melanie has a background in dental assisting and banking. She has taught children's Bible classes as well as spoken to women's groups.
Working in a children's home has been something they had talked about doing from the time they met and feel that God has finally placed them here in this mission field.