Steve and Joy Powers - Relief Houseparents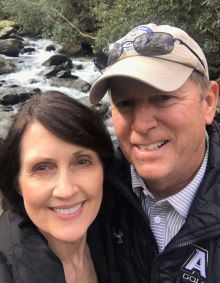 Steve and Joy joined the Cherokee Home team in 2020, coming to us from Abilene, TX, where they were members of the Hillcrest Church of Christ for nine years.  Steve was serving as an elder, while Joy, most recently, as the Administrative Coordinator for the church. Prior to that, Joy worked in Investment Services at Abilene Christian University.  Steve spent most of those 9 years working as Director of Campus Services at Abilene Christian School.
Steve is also an educator, completing education degrees from Abilene Christian University and Baylor University (MsEd), leading ultimately to a Ph.D. in Administrative Leadership from the University of Santa Barbara, CA. He also has a Bible degree from Sunset International Bible Institute (Lubbock). Much of Joy's training and education is in finance, accounting, money management, and budgeting, having received a degree in Finance/Business Administration from Middle Tennessee State University.
  
Both Steve and Joy have a long history of service in the church. Steve has served as a deacon and elder.  Joy has served on the benevolence committee, as a children's nursery teaching assistant, and on the board of the Taylor County Jail Religious Advisory Board.  They claim three faithful Christian sons and are "empty nesters" who simply could not resist the call to become mentors and caregivers for children from families in crisis.