Eddie & Carmen Valdez - Campus Grandpa and Grandma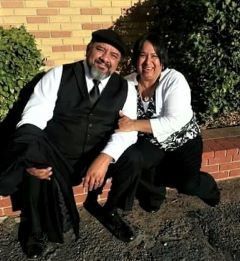 Eddie and Carmen come to us from Lindale, TX where they attended the Jamestown Church of Christ. They both originate from Dallas, TX where they were married in 1976. They have two sons Edward and Israel, two daughter-in-laws Hollie (Edward) and Valerie (Israel), and 4 grandchildren.
Eddie has worked various jobs entailing appliance technician, carpentry, commercial driving, and ministry for the Iglesia de Cristo in Lindale, TX for 12 years. Carmen retired from employment with the State of Texas Attorney Generals Office. 
Since learning about the ministry of Cherokee Home for Children, Eddie and Carmen greatly desired to contribute to the Lord's work in helping families in need. Having gained their grandson Damon Valdez, formerly Damon Campbell, who is a Cherokee kid, they've become full-time volunteer grandparents to all Cherokee Home children.