Danny and Lisa Brewer - Cottage 6 Houseparents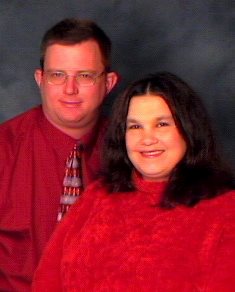 Houseparents for girls
Danny and Lisa come to CHC from Rusk, Texas. For the largest part of their careers, they have worked in sales or customer service. They met at Wal-Mart where Lisa was Danny's boss. She remains his boss to this day, Danny says. Some things never change.
Danny and Lisa know they are here at CHC on a mission from God and not just here for a job. It is their belief that children deserve love, encouragement, and loving homes. Lisa says they not only need to hear God's word, they need to "see His words and love in every day actions through people." Before coming here, Danny served as a deacon at Rusk Church of Christ, a small group facilitator, and LTC coach. Spending time with children is not new to Danny or Lisa, who love to team teach the youngest classes and sponsor teen activities.
Danny likes to fish, bowl, and work on his model railroad, Danville. Lisa reads a variety of book genres, and she collects teddy bears. Danny and Lisa have been married for 29 years and have two grown children, Joseph and Lindsey. Lindsey is married to Aaron, and they are parents to Danny and Lisa's grand dog, Sadie.