Cherokee Day Open House and Food Drive

May 3, 2014
Please JOIN US for Cherokee Day! It is held the first Saturday in May and is the kickoff to our grocery drive.
Each year the staff and children of Cherokee Home prepare good food and entertainment as well as opportunities to tour the campus. We would love for you to join us on May 6, 2017!
CHC Auction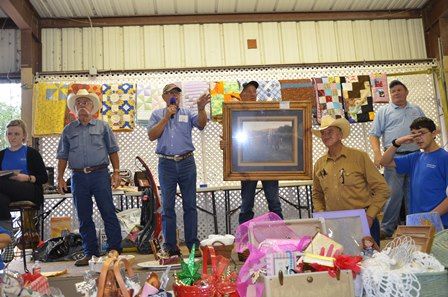 September 28, 2013
Cherokee Home hosts an annual auction on the last Saturday of September. Items donated all year long for this auction include vehicles, trailers, household items, furniture, office equipment, antiques, outdoor and exercise equipment, RV's and other items with resale value.
Do you have items you would like to donate? Most donations to the auction are tax-deductible. Call our office at (325) 622-4201 for more details.
In many cases we can come pick up those items you donate. If you would like to be here for the auction, it will be held September 30, 2017.